R4D CD EDITION 7 RELEASED

RCS PANELS / R4D TEAM ANNOUNCES THE RELEASE OF THE R4D DONATIONWARE CD, SEVENTH EDITION.

The latest edition of the very popular Douglas R4D-6 (DC-3) "Donationware" CD is available now at the MID ATLANTIC AIR MUSEUM store. In addition to all the other great features and aircraft packages on previous editions of the CD, number 7 includes the Autopilot Upgrade for FS2002, v4.75, already fitted in the self-installing R4D package for FS2k2.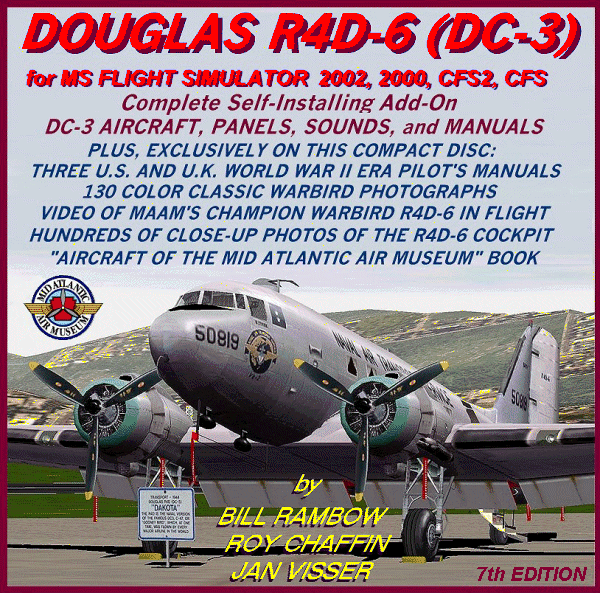 R4D-CD7 also features a new, fully illustrated Autopilot Manual which covers all versions of the R4D. This new manual will help you navigate the mysteries of the Sperry Mark III and the more modern AP with which the Gooney Bird is equipped.
NEW CD NOW IN STOCK AT MAAM
Right on schedule, the 7th Edition of the Mid Atlantic Air Museum's Douglas R4D-6 CD is in the museum store in Reading (sorry, Brits - that's Reading, Berks County Pennsylvania, not Reading, Berkshire, England ;-) But no need to moan, you can have it delivered anywhere in the world for a $4.95 shipping charge added to the $25.00 price. Read on.
If you really want the R4D for FS2002, but have hesitated, or had problems downloading the 23 MB update, not to mention another 5 MB for the required FS2000 version (if you don't already have it on your hard drive), then this is the answer.
The latest edition of the popular CD contains a no-download, self-installing version 4.75 of the R4D package for FS2002, complete with the new Sperry Mark III AP, as well as self-installing R4D add-on aircraft packages for Microsoft FS98, FS2000, Combat Flight Simulator, and CFS2.

Then there are all of the extras familiar to previous CD owners, including:
Three complete World War II era C-47 manuals---- 1942 USAAF "Pilot's Flight Operating Instructions - C-47 Airplane" (74 pages); 1944 USAAF "Pilot Training Manual for the C-47" (96 pages); 1946 U.K. Air Ministry "Pilot's Notes for Dakota IV" (42 pages). All are clearly scanned at high dpi in jpeg's and Adobe PDF format for convenient viewing. In my opinion, these fascinating and instructive documents alone are worth the price of the CD.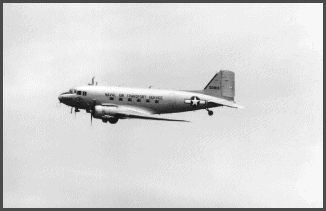 A video in MPEG format of the real #819 in flight, excerpted from the MAAM video produced by WLVT TV and narrated by MAAM President and Chief Pilot Russ Strine.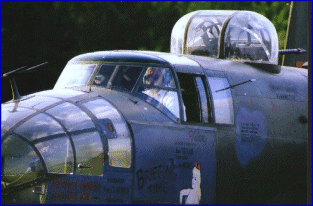 Over 150 beautiful color photos of some of the finest war birds in the country, taken by MAAM members George Hutter and Joe McFarland at the Mid Atlantic Air Museum in Reading and at air shows around the country, plus some fascinating vintage photos.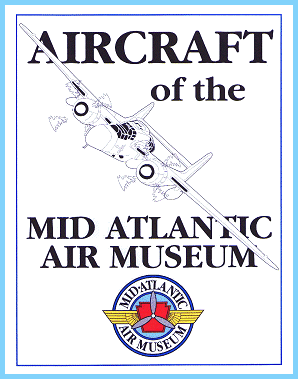 A scanned copy of the book "Aircraft of the Mid Atlantic Air Museum, by Pete Malashevitz, MAAM Program Coordinator (and the guy who originally gave me the keys to #819! ;-) In here are photos, histories, and specifications of every plane in the MAAM collection. (If you join MAAM, you'll receive this book in your member's packet.)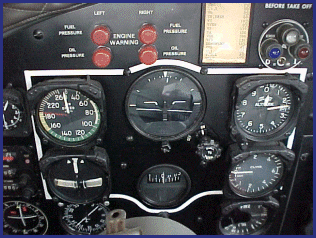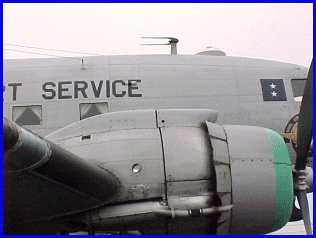 A few hundred of the close-up digital photos I took inside #819's cockpit--every nook and cranny (did you know the DC-3 is a twin-cranny, multi-nook equipped plane?;-). These were the ones I used to develop the panel, gauge, and cockpit view graphics. There are also bunch of exterior shots I took for Jan to use in creating the wonderful 32 bit textures you see on the FS2000 and FS2002 versions of the airplane.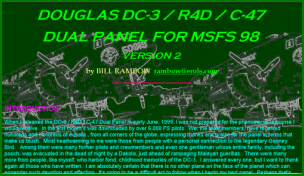 Complete html and text manuals for versions 1 through 3. These earlier version manuals feature a lot of information on various gauges and new features as they were added and upgraded during the course of this long project that you will not find in subsequent manuals. For instance, want to know about that funny gauge with no needle, labeled VME? You'll find the explanation in the v1 manual. How about that gizmo under the pilot's clock? Read all about it in the v2 manual. Each of the HTML manuals is profusely illustrated and has it's own theme song. There is a plain text version of each included for printing.
Want your copy? Go to the MAAM Online Store's secure server. You can order right there by credit card, or learn of mail and telephone order options. In any case, the cost is $25.00 plus a $4.95 shipping charge.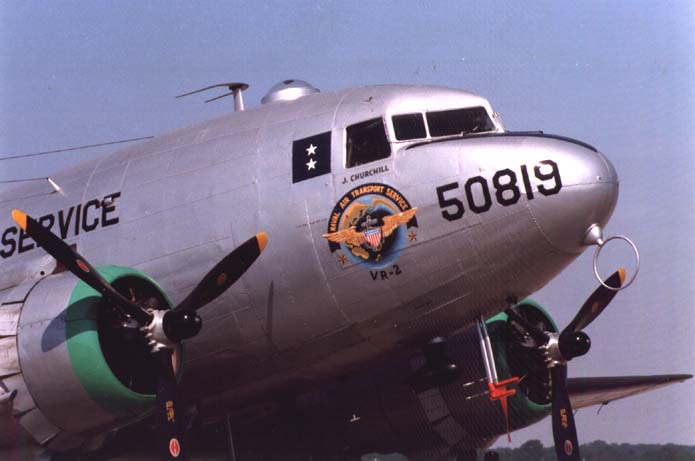 MAAM'S PLANS FOR THE R4D-6

While I was at MAAM, recently, I asked museum president Russ Strine the question we are asked so often by FS MAAM supporters -- "When can we expect the R4D to be back in the air?"
Russ told me he hopes to buy not just one engine to replace the ailing one (blown cylinder), but two engines. Then he intends to completely refurbish the Douglas to its former glory. Below is what she looked like in 1983, when, after two years of working restoration, the R4D was chosen Grand Champion Warbird at the EAA Convention at Oshkosh, and the Mid Atlantic Air Museum received the Lindbergh Trophy for the effort. If you buy this CD, you will be able to see from my digital photos that she is much more faded and forlorn looking, now. This is what we hope she will look like again, soon:

Russ went on to explain that this plan is tied up with the fate of another issue, the acquisition of a "new" hangar in which to house the R4D and her museum stable-mates. For some time MAAM has been engaged in an effort to have a huge, World War II era hangar moved from the opposite side of Reading Regional Airport, where it is no longer wanted, to the museum's grounds. As you can imagine, this operation is going to take a LOT of money. (Don't panic, I'm not going to ask you to buy a "donationware" hangar to foot the bill!) Actually, the money is tied up by politics in the Pennsylvania capitol. So, if you have any pull in that area...

Russ is understandably hesitant to revamp the R4D, only to have to leave her on the ramp, subject to the ravages of the elements. Obviously this plan is going to take some time, and a lot of work, and some luck to bring to full fruition. Any help from any quarter will be gladly and gratefully accepted. As for the bottom line, though - when will #819 fly again? "Hopefully this summer," said Russ.


THANK YOU !
OK, that's about it from the R4D team for the moment. Roy and I, along with Pete, Fred, and the staff at MAAM will continue to work hard to keep up with the registration requests, CD sales, and the donations. As of today, we are nearly at the $25,000 mark, all donations received since the FS2002 R4D release on Christmas Eve. In that time we have issued many hundreds of free key codes to CD owners and past donors. We are also about the break the $60,000 overall donation mark since I first walked into the MAAM store, two and a half years ago, asking if I could please take some pictures aboard their DC-3. It's been quite a ride, and we want to thank all of you who have paid us back by contributing some of that money. As you will learn when you donate, the Mid Atlantic Air Museum is very grateful, and so personally are we, the members of the RCS/R4D development team.

HAPPY LANDINGS - TAIL LOW!

BILL RAMBOW
For the RCS/R4D Team
February 11, 2002